Irrigation/Sprinkler Services Portland Metro Area:
---
Annual Irrigation System Maintenance Program
We offer an automatic sprinkler system maintenance program where we take care of your system on an automatic recurring schedule. This includes a spring startup service and a late fall sprinkler system winterization service. A mid-season tuneup can also be added to the reoccuring package. Never worry about having to startup, maintain or winterize your system again! Contact us for more information.
---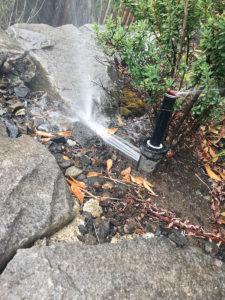 Service Calls
Broken sprinkler pipe? Broken heads? Does your system need a tuneup? Do you need a new sprinkler timer installed? Contact us for a service call today! This is one of our most popular services, and the quickest way to get a repair or tuneup done. We come with a van equipped with most parts ready to get the work done right away. A service call covers the trip charge as well as up to an hour of labor. Parts are charged separately. Most smaller repairs (broken sprinkler heads, broken nozzles, broken pipes, timer replacements, solenoids etc) and smaller tuneups can be done within the hour. Contact us to schedule or for more information.
---
Sprinkler System Renovations and Overhauls
Many systems were designed 20-30 years ago, and the performance is not nearly where it could be with today's technology. We offer complete system renovations, which include replacing existing controllers with Wifi controllers, retrofitting irrigations heads and nozzles, upgrading control valves, installing rain sensors, and adding or removing zones. We have had cases where clients thought their system needed to be replace, and we came, assessed and came up with a plan to renovate the system which in return saved our client thousands of dollars. An assessment is required for this service to allow us to come up with a plan.
---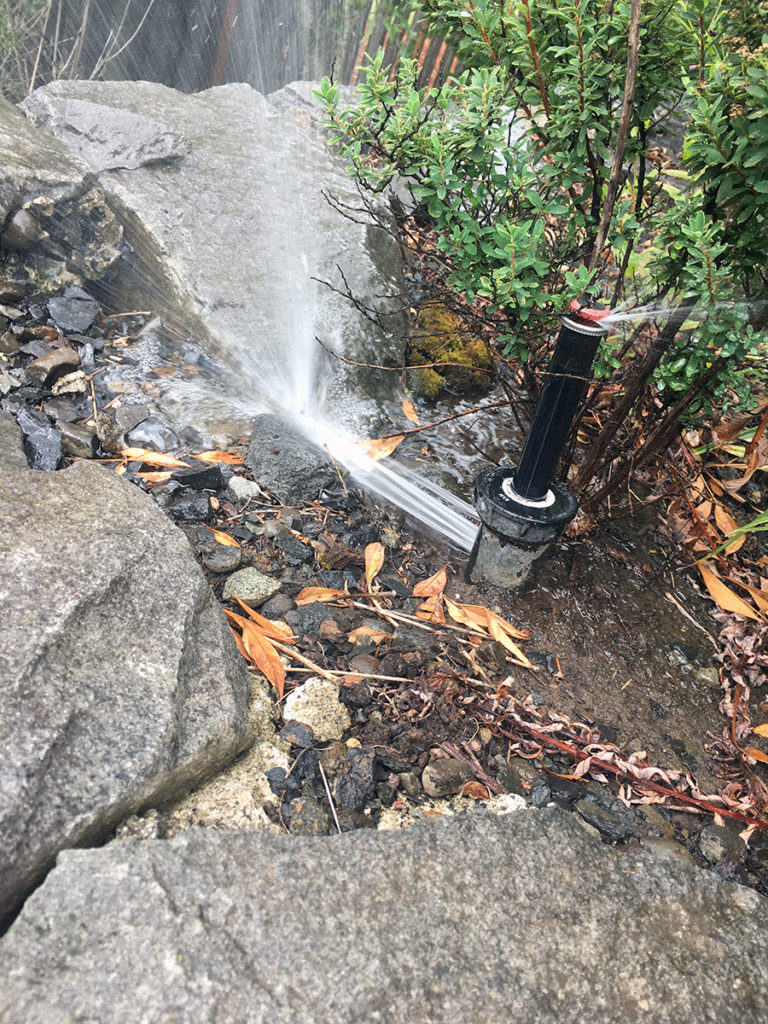 Sprinkler System Repairs
We repair and replace all parts and components of the sprinkler system, including:
Broken sprinkler pipes
Broken sprinkler heads, nozzles,
Controllers/timers
Broken control valves
Broken shutoff Valves
Broken drip emitters, drip pipes and drip tubing
Backflow replacements
---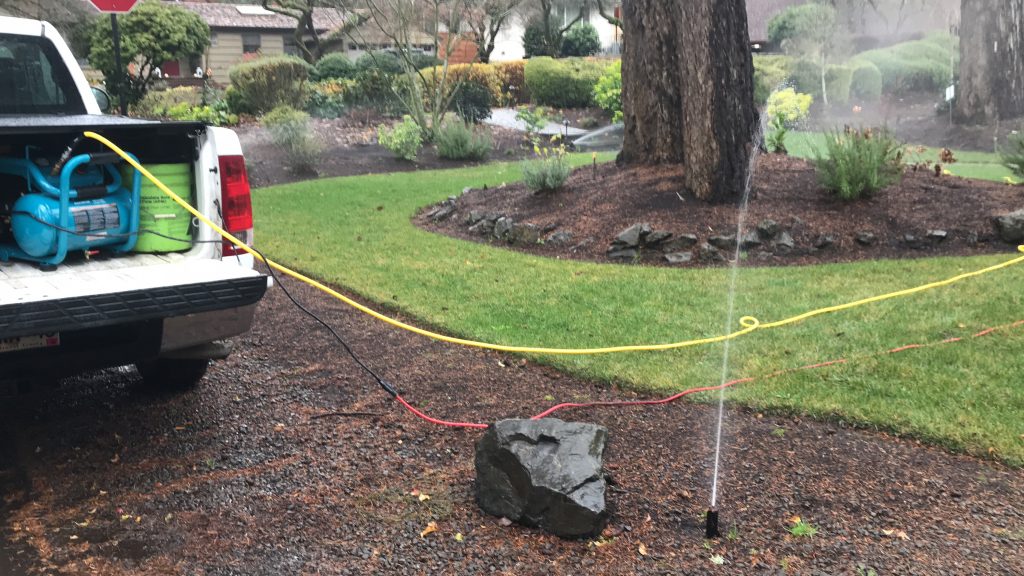 Sprinkler System Winterization
This service gets your system ready for the winter to prevent costly repairs due to freezing. Typically done in the late fall once the warm weather is gone. We also offer this service in our annual irrigation system maintenance program. Sprinkler system winterization is definitely a service that should not be passed by as it does prevent costly repairs. We blow out all sprinkler lines with compressed air to insure all water is out of your sprinkler system. A backflow preventer must be in place for us to perform this service. Otherwise we manually winterize the irrigation system.
---
Backflow Installation:
We install and replace backflow prevention devices in the Portland Oregon area. We take care of the entire job from obtaining the permit to passing the final inspection. Five year warranty included. Contact us today for a free quote!
---
Sprinkler System Additions
We can expand your current system to cover new areas in your property or split zones so you have more control over what is watered. Landscapes change overtime, many times adding a sprinkler zone or two will help the landscape thrive.
FAQ:
Do you have a minimum job fee for repairs?
Yes, our minimum job fee for repairs is $195.
How much will a new sprinkler system cost me?
An average irrigation system for an average size lot is between $6,500-$9,500. This depends on the size of the property, how many plants, zones, and many other factors. Contact us for an exact quote for your property today!
Do you install drip irrigation systems?
Yes, we install drip systems as well.
Do you offer a warranty on a new sprinkler system?
Yes, we include a 5 year warranty on all of our new installs as long as the system is properly winterized and serviced every year.
Do you give free estimates?
We give free estimates on new sprinkler systems, additions and backflow replacements. Most other irrigation work will require a service call.
What systems do you repair and service?
We repair and service most sprinkler systems, including systems that have the following component brands: Rainbird, Hunter, Toro, Orbit, Weathermatic, Irritrol, and other brands.
Offering Irrigation/Sprinkler repair, sprinkler maintenance and sprinkler system installation in the below cities:
Portland, SE Portland, NE Portland, SW Portland, NW Portland, PDX, Happy Valley, Clackamas, Gresham, Gladstone, Oregon City, Tualatin, West Linn, Lake Oswego, Camas, Vancouver, Tigard, Beaverton, Milwaukie, Damascus