One Time Clean-up Service Portland Metro Area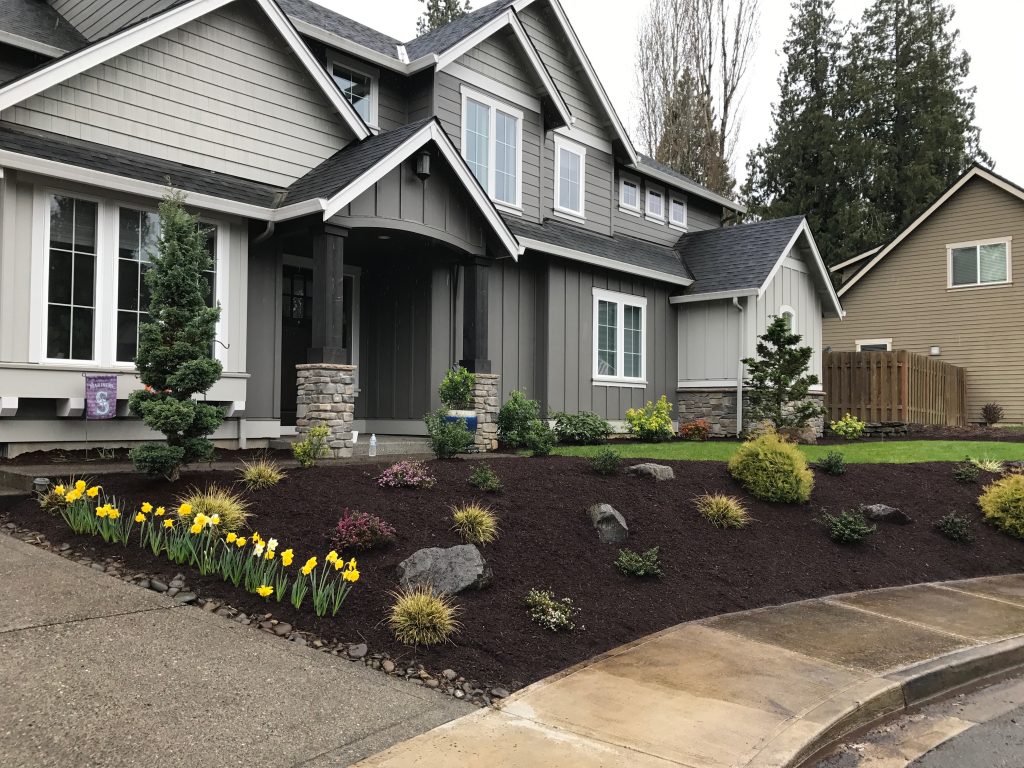 We offer one time cleanups year-round that are customized to each property. Clean-ups make a huge difference and can increase property value dramatically. Our landscape cleanups include the following:
Mowing all lawn areas
Edging lawn
Lawn fertilization
Pruning/trimming plants
Weeding beds
Raking flower beds
Removing leaves
Removing debris
Blowing walkways, patios and driveways
Applying mulch/barkdust to all flower beds
Making property look clean and manicured
FAQ:
Do you have a minimum job fee?
Yes, our minimum job fee for a one-time landscape cleanup is $500.
Do you accept credit cards?
Yes, we accept credit cards for one-time cleanup jobs.
How much will this cost me?
Our average cleanup for a standard lot up to 7,000 square feet is $750-$1500 including mulch/barkdust. Please submit a request to get an exact quote for your property.
Get Started
Simply fill out our free estimate form or give us a call and we will be happy to serve you!
Offering one-time seasonal landscape cleanups in the below cities:
Portland, SE Portland, NE Portland, SW Portland, NW Portland, PDX, Happy Valley, Clackamas, Gresham, Gladstone, Oregon City, Canby, Tualatin, West Linn, Lake Oswego, Camas, Vancouver, Tigard, Beaverton, Milwaukie, Damascus
---